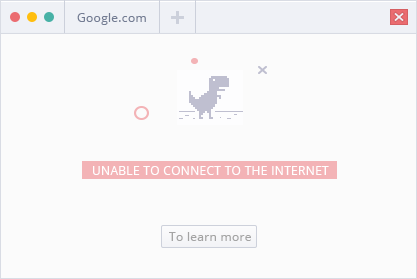 Internet access monitoring
Advance notification about problems in remote office
Eliminate Internet access problem before the working day starts. Be aware about the faults early then providers. Monitor Internet quality by user services.
IP telephony monitoring
Monitor network quality in each office 24х7

Website access monitoring
Control download speed of key pages and support response time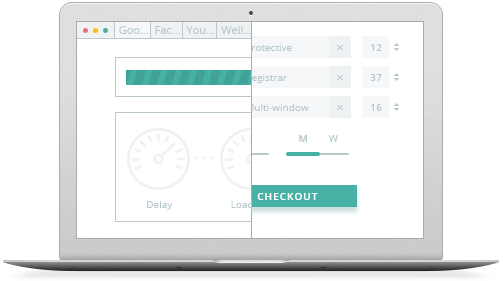 Corporate system monitoring
IT services on customer view
Imitate user actions from remote offices. Use test templates and create your own user scripts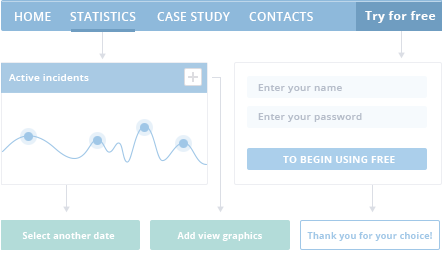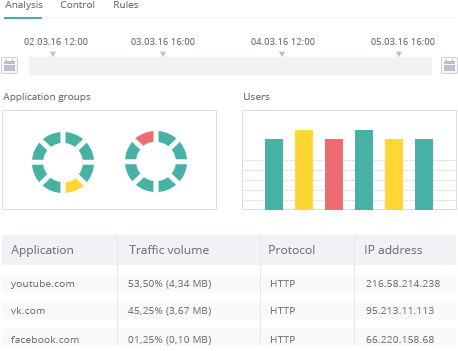 Channel utilization monitoring
How efficient leased channels are used
wiDPI function allows to define the most active users and applications utilizing your single connection and entire network. Analyze band utilization in directions and make a correct decision in case of network development
Traffic prioritization
Manage traffic and applications
Lock social network access, boost telephony and corporate traffic priority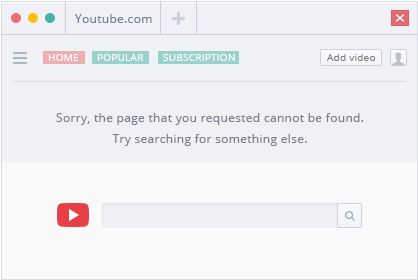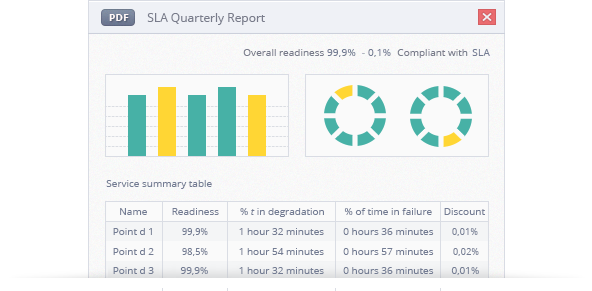 SLA reports
Study the real service readiness
Set up corporate quality policies, monitor services on SLA, expose penalties to your partners for inappropriate quality services
Mobile apps
Be aware about service quality worldwide
Download applications for Android or iOS and get near real-time information about status services, network bugs, network maintenance, service quality changes statistics.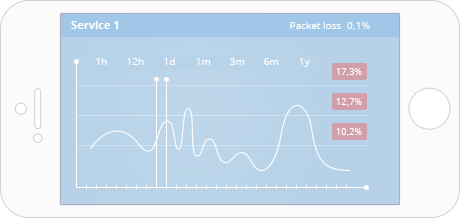 Integration into the equipment
Use probes only in case you really need
The system can collect service quality information from Cisco, Juniper, RAD, Eltex, Metrotek, Huawei, OneAccess equipment.
Additional metrics can be collected from equipment management system.
Integration into Service Desk
Open API for your interaction
Use SNMP-trap, REST API, SOAP, SMTP to integrate your customer support systems, SMDB and LDAP.
Interfaces can be available to your partners via Partner Gateway to coordinate maintenance schedule, information exchange about service quality degradation and SLA reports to calculate SLA penalties automatically.

The most precise measurement
Quality monitoring with certified means
SLAMON is based on certified wiSLA platform. We use advanced standards and methodology to get the results. Each new version passes calibration and multi-stage test in an own laboratory